Think about a time when your skin was at it's worse. It probably had an oily, greasy feeling that you couldn't shake. It's no wonder that you think the last thing your skin could use is a moisturizer containing oil. But that is exactly what I'm recommending you do.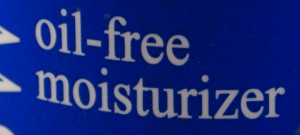 Many people believe that if moisturizers containing oils touch your skin that the oil sits there and clogs pores. Exactly the opposite. As long as the moisturizers are dimethicone-free your moisturizer will act as a carrier by absorbing those oils. Many of these oils have magical effects on our skin:
Jojoba oil – Similar to natural skin oils. Known to soften and moisturize dry/mature skin. Also known to treat skin ailments like psoriasis, dermatitis, oily scalps and acne.
Kukui nut oil – Often used as a skin treatment after major sun exposure. Known to treat acne, eczema, chapped skin and even hemorrhoids.
Tamanu oil – Known to treat dry and delicate skin as well as healing leg ulcers and bruises.
There are literally HUNDREDS of oils with different effects on the skin. The notion that you should use none of these is absurd.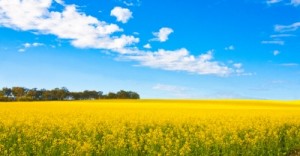 Essential oils are ESSENTIAL
You are robbing yourself if you don't expose your skin to these amazing oils. While your worrying that oil from cosmetics causes acne, you're missing out on the oils known to treat acne!
I call oil-free moisturizers concoctions – because that's what they are. A chemical soup of ingredients often there to replace the presence of what a true moisturizer contains – oils. Here's a list of the things you typically find in an oil-free moisturizer:
Parabens – Used to extend the shelf life of cosmetics. Parabens are actually a family of several chemicals and are known to disrupt the endocrine system.
EDTA – Dissolves limescale. Also thrown in cosmetics so products don't bubble up during manufacturing.
Phenoxyethanol – Used as an insect repellant and anesthetic in aquaculture (fish). Also used in cosmetics as a preservative and is known to depress the central nervous system.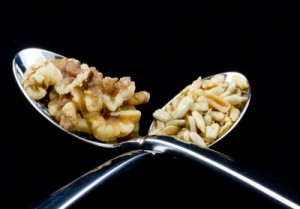 Plants, Seeds and Us
People that eat nuts are said to live two to three years longer than normal. Why? Nuts and seeds carry bountiful nutrients our bodies use.
Similar to a mother delivering nutrients to a baby by nursing, plants use oils as a way to deliver nutrients to offspring before they sink down roots. Every plant has it's own formula within their seeds. The skin loves these oils because they are rich in nutrients. So as long as the oils can be carried through the skin (again, this where dimethicone fails) then they provide magical benefits.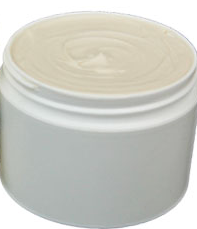 Some are allergic to certain nuts and oils. This has provoked widespread fear in the industry to provide any oils – let alone the good ones. If you look at Mayo Clinic's list of the top ten skin allergens, oils aren't even there! Mostly artificial fragrances, preservatives and metals found in your average store-bought cosmetics. Allergic reactions to oils happen but they are rare.
A recent customer almost said verbatim what we've been saying here:
"This product has been AMAZING for me. Ironically the oils in the product have rejuvenated and softened my skin. The secret is using the right oils your skin needed."
Comments
comments