The number one question we get about products to use with our skin treatments is – What do I use for a foundation? How do I cover my acne until Carley's kicks in? We love nothing better than hearing your stories of make-up free days. Even with clear skin, most women need make up when going. But as we investigated most make up, we were mostly concerned with the first layer. The foundation.
Liquid foundations on the market are just horrible. They are loaded with all sorts of chemicals. Just look at the ingredient labels. How many of those ingredients can you pronounce? It's the same stuff in almost all store-bought moisturizers. Designed to be easy to manufacture and last on store shelves for years. Here's the kicker: Most liquid foundations are so acidic, they may actually counteract our treatment.
That's ok for most, but not for acne prone skin. You already know that you can't use everything because many things make your acne worse. Mineral make ups are good, but many have suspicious ingredients too. We like a simple formula that provides good coverage.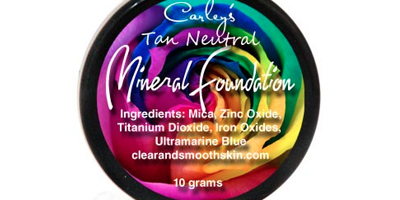 Mineral Foundation
Easy to apply. Lasts all day. Has sunscreen protection too. Carley's Daytime Moisturizer for Acne Prone Skin is perfect under it. With a powdered mineral foundation, they are applied with a brush and last all day. Mineral foundation make up is even water proof. While covering up skin discolorations they still feel light. Coming in 17 different colors and contains Mica, Zinc Oxides, Titaniam-Dioxide, Iron Oxides, Ultramarine Blue. does not contain Bizmouth Oxychloride.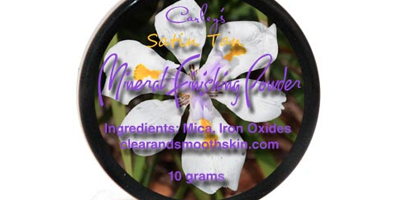 Mineral Finishing Powder
To be used over the mineral foundation is Carley's Mineral Finishing Powder. Giving you that finished, dewy look is made to set your makeup so your makeup is even. Containing Mica and Iron Oxides, this is a simple formula that is highly effective at handling the job.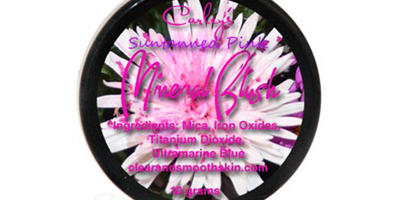 Mineral Blush
So you have your makeup set and looking glamorous. How do you get that red, blushed look in your face that you always see makeup models demonstrate so perfectly. A Mineral Blush is great at handling this naturally with Mica, Iron Oxides, Titanium Dioxide and Ultramarine Blue.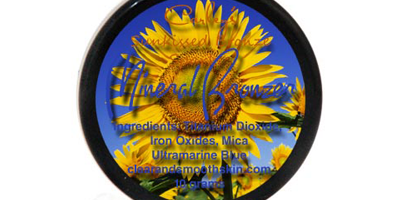 Mineral Bronzer
Getting that perfect sun-kissed look is possible with a proper bronzer. With a Mineral Bronzer, you have the opportunity to have that perfect bronzed, tanned look without forcing yourself to sit out in the sun all day and hurting your skin. Containing Mica, Iron Oxides and Ultramarine Blue, this highly simple formula has what you need for that golden shine to your skin.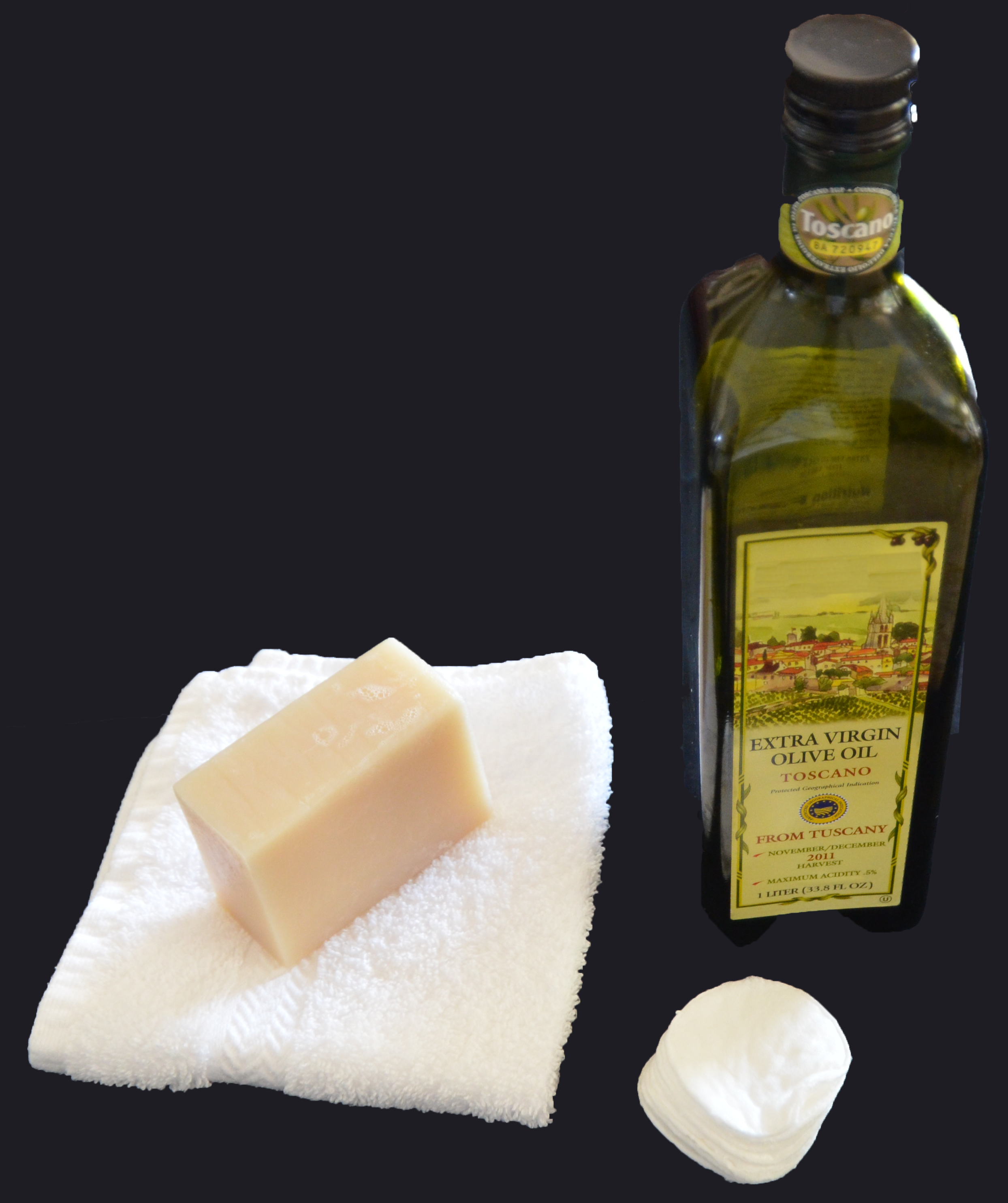 Makeup Remover
People ask us all the time if can they use their cold cream. We say due to the acidity and chemicals in cold creams to get the best results, we prefer you don't. In fact we ask you to try to avoid all other liquid skin care products due to the ingredients and consistency.
Use the Natural Soap to wash off the makeup. What if the natural soap doesn't remove the eye make up? Easy. Just get a small bottle of Extra Virgin Olive Oil. Use that with a cotton pad to easily remove make up. Then close your eyes tight and wash with our natural soap (again). Rinse.
Keep in mind, Extra Virgin Olive Oil is a very delicate product and should be refrigerated for long term storage. Keep a small bottle of it in your bath and the big bottle in your fridge. If not the fridge, make sure the bottle is tinted, not clear.
Products Recommended:
Carley's Mineral Foundation
Carley's Mineral Finishing Powder
Carley's Mineral Blush
Carley's Mineral Bronzer
Daytime Moisturizer for Acne Prone Skin
Natural Soap
Extra-Virgin Olive Oil
Comments
comments